Women's sport is going through a period of immense, if long overdue, growth at the moment, especially here in Ireland.
The football team are making history, our athletes are breaking records left and right, and our female sports stars are becoming household names. But there's still a long way to go to and a lot more to be done to support women's sports, both from a state level, and from a personal level or it risks stalling.
Here's a look at some of the recent achievement of Irish women's sports and how you can support them further.
Women's Football Team
We can't talk about women's sport in August 2023 without mentioning the Irish football team and their history-making achievements at the 2023 Women's World Cup in Australia & New Zealand.
This was the first time in history the Irish team had qualified for the Women's World Cup and the first time Ireland had been represented at any Football World Cup since 2002, with the men's team failing to qualify on 5 consecutive occasions since.
Ireland's game against Canada on July 26th broke multiple records. The game became the most-viewed women's sports event in Irish television history with estimated live viewers in excess of 500,000. The team broke another record too, scoring their first ever goal at a World Cup, which may yet be a contender for goal of the tournament, as captain Katie McCabe caught the Australian goalkeeper napping and scored directly from a corner kick. This tournament will live long in the memory and no doubt have a massive impact on the appeal of women's football in Ireland.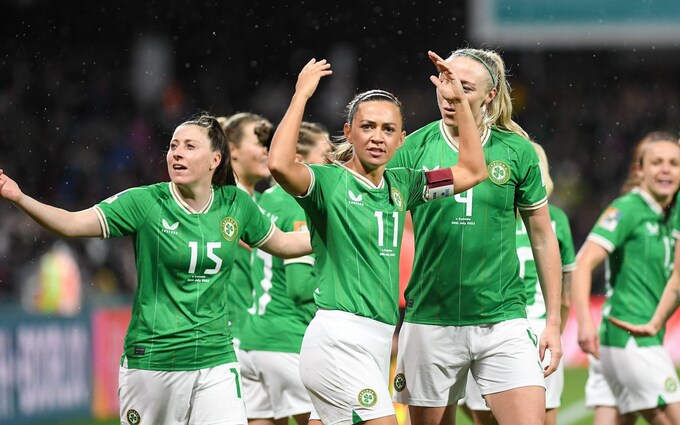 Gaelic Football & Camogie
The country's national sports have long been the most popular women's sports in Ireland, to nobody's real surprise given the men's versions are the most popular sports in the country. The 2022 All-Ireland Ladies Football Final was watched by over 490,000 people (a record only recently beaten, as mentioned) and was attended by over 46,000 people in Croke Park.
2023 marks the 50th year of the Ladies Gaelic Football Association and the event will be commemorated with a triple-header of finals in Croke Park on August 13th, with record attendance expected on the day.
The All-Ireland Senior Ladies Championship Final will be contested between Dublin & Kerry (the same as the men's final) on Sunday August 13th at 4pm. Guaranteed Irish wishes both teams the very best of luck in the final!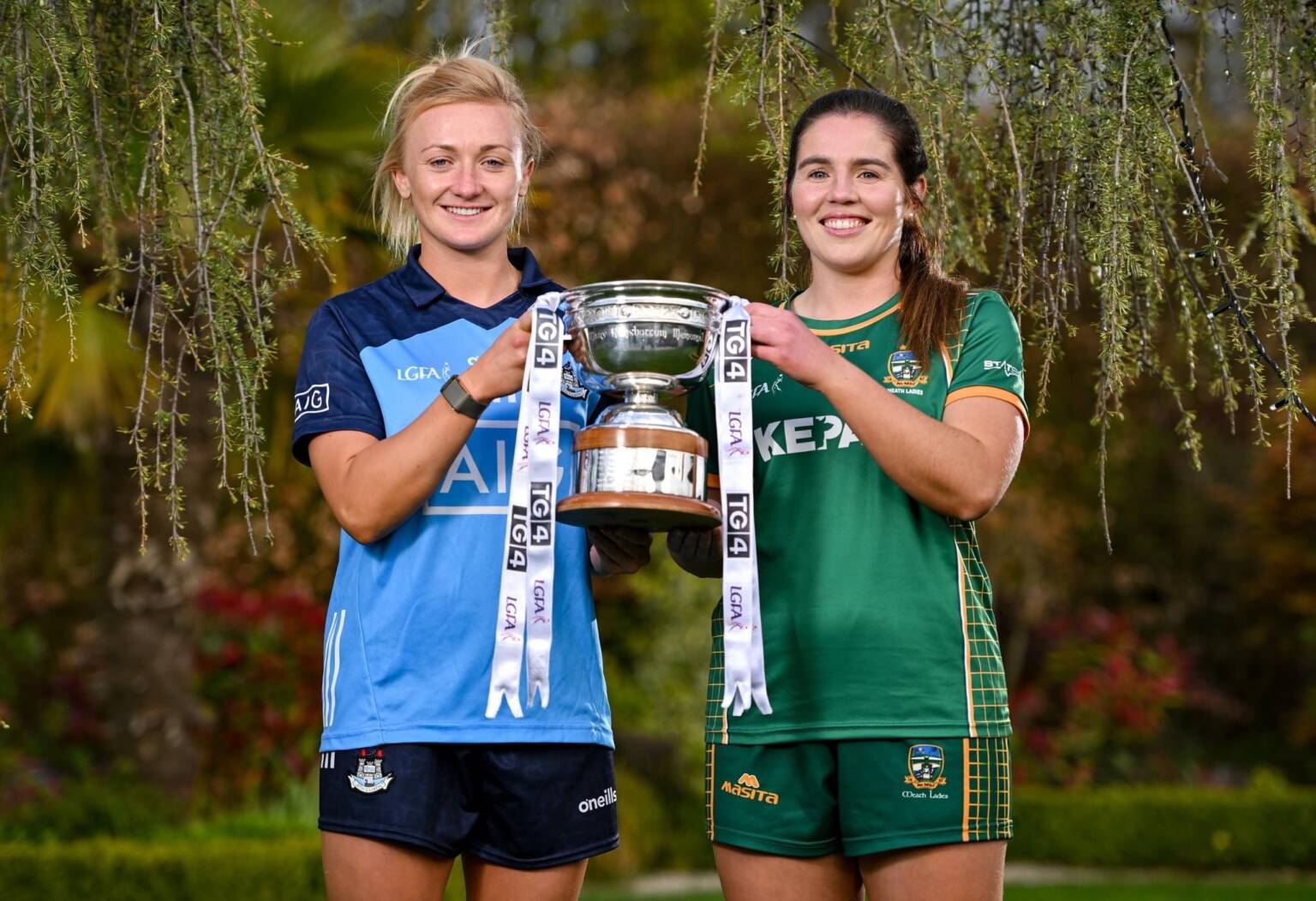 Athletics
Ireland have long had success in athletics but once again our female athletes are experiencing an incredible time of improved support and quality in recent years. Recent investments in all Irish athletics programmes have lead to records being broken almost every few weeks.
On May 28th, Ciara Mageean reclaimed the Irish women's 800m record by finishing 2nd at the British Milers Meet in Manchester, with a time of 1:59.27.
At the NCAA West qualifiers in California, Sophie O'Sullivan (daughter of Irish Olympic silver medalist Sonia) came from behind to win the women's 1500m with a personal best time of 4:08:06.
Both women will compete
At the same championships, 20 year old runner Rhasidat Adeleke beat her own Irish 400m record recently by running a time of 49.54– the Tallaght woman's sixth Irish record this year. Adeleke is being tipped as a future World #1 and recently moved inside the 20 all-time world 400m list as she eyes success at the Paris Olympics in 2024.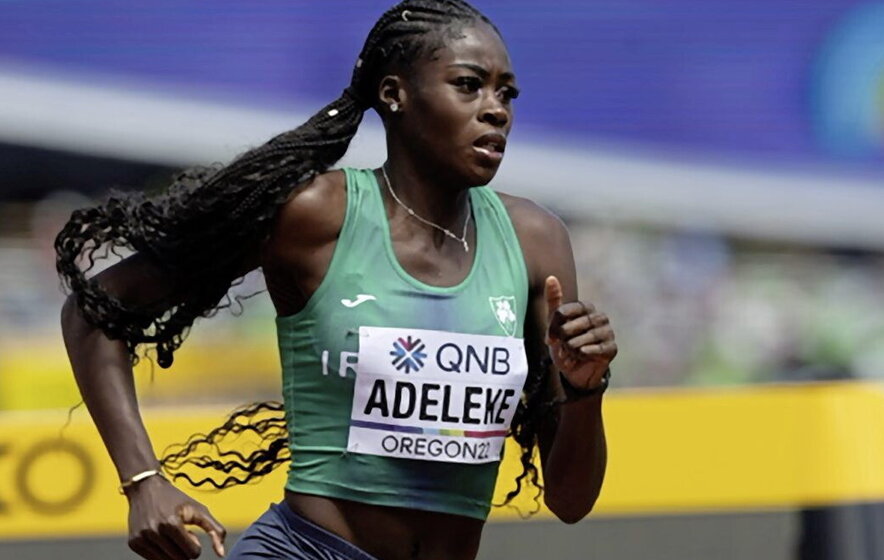 Boxing & MMA
Katie Taylor put women's boxing, and Irish boxing for that matter, on the map back in 2012 when she became the first ever Olympic female lightweight gold-medal winner, and has gone on to win 22 of her 23 professional fights, with her only loss coming earlier this year after 8 years of straight victories.
Katie paved the way for young female boxers to continue Ireland's incredible boxing record, with Kellie Harrington following Taylor's footsteps winning Olympic Gold in 2022, and the next generation of young figthers coming on song in recent years, such as Kaci Rock of Dublin, the current under-22 National Welterweight Champion, who trained at Taylor's Bray Boxing Club, and is eyeing Paris 2024 to emulate her hero's success.
From the ring to the octagon, in July Shauna Bannon became just the 2nd Irish female fighter in history to join the UFC, after Aisling Daly broke the mould in 2014. Bannon currently makes up the list of just three Irish fighters signed professionally to the UFC, alongside Conor McGregor & Ian Garry. She boasts a 5-1 professional record and has become a true role model for young Irish women and single mothers with her enormous social media following.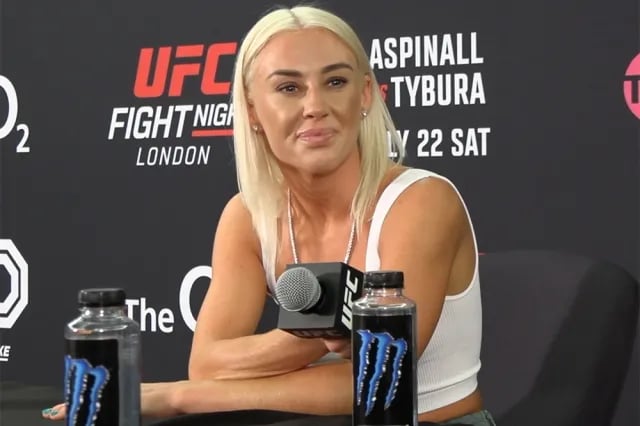 What's Next for Women's Sports?
We've seen now just how successful and impactful Irish women's sports have been – and everything above is just from the past 12 months. Let's also not forget the Irish women's rugby team have won the 6 Nations twice, including a Grand Slam in 2013.
And yet despite all of this, there is still a phenomenal gap in investment and pay levels between men's & women's sport, in all categories. The simple reason for this is a lack of investment and income in women's sports. And while it is improving all the time, it's still nowhere near enough – particularly when comparing professional sports like Soccer where female players (worldwide, not just in Ireland) earn a fraction of a fraction of their male counterparts due to far less sponsorship, TV money and ticket sales.
Government investment is also extremely important. We've already seen how recent investment in Sports Ireland's athletic facilities, coaching and supports has reaped fantastic rewards in Athletics categories, but there's still more that can be done from a state level.
Speaking ahead of Ireland's World Cup campaign in Australia, Sports Minister Catherine Martin has said she will seek "significan" additional funding for women's sports in the upcoming budget and that it is a "major priority for myself and Minister [Thomas] Byrne".
But it's not just government, teams need to do more too. I attended a Leinster Rugby interpro game vs Munster a few years ago at Energia stadium in Donnybrook and despite the new changing facilities at the stadium (which the Blackrock schoolboys are allowed use), the women's teams had to use a gazebo in the carpark to get changed. This was quickly rectified but the fact that it happened at all and so recently is a glaring indictment that the Senior Management of clubs around the country must continue to do better to support their female players. United Rugby Championship CEO Martin Anayi said in 2022 that a women's version of the popular professional men's rugby competition, which the 4 professional Irish Men's teams compete in, is a high priority, as the rest of Europe seeks to catch up with England's Premiership and Australia's Super Rugby competitions, and introduce a high-quality professional women's league for Irish, Welsh, Scottish and Italia teams.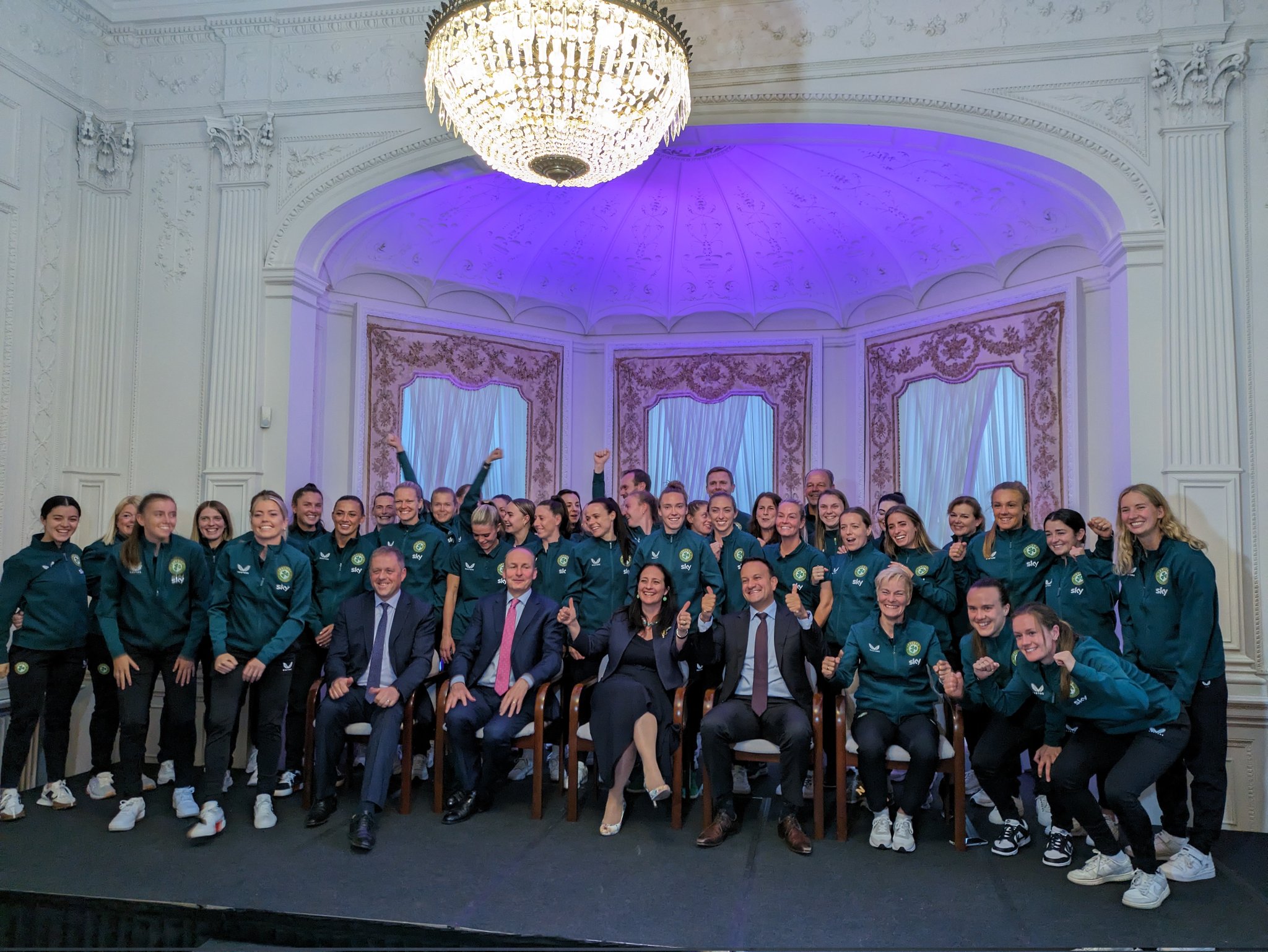 How Can You Help?
It's all well and good to say governments and clubs need to do more but on the ground level the best way to support the growth of women's sports is to literally support them. Go to local club games of your favourite sport, watch the games on TV, buy the jerseys and kits for yourself, your mum, your sister.
At the time of writing, there are still some tickets left for the Ladies All-Ireland Final on August 13th which (incredibly) looks likely to be a total sell out – a full double the attendance of last year.
The women's rugby interpros begin on Saturday 12th August, with tickets available from €10 from the individual club websites.
The Irish Football team's next game after the world cup will be their Nations League Qualifier against Northern Ireland in the Aviva Stadium on Saturday 23rd September. After their historic World Cup run, this game should be a hugely popular one and likely sell-out quickly.
The League of Ireland Women's Premier Division is also back on Saturday August 19th with games all over the country. Find your local team and go support them live, or sign up to LOITV for €5 per game or €60 per season and support the teams and the league from home.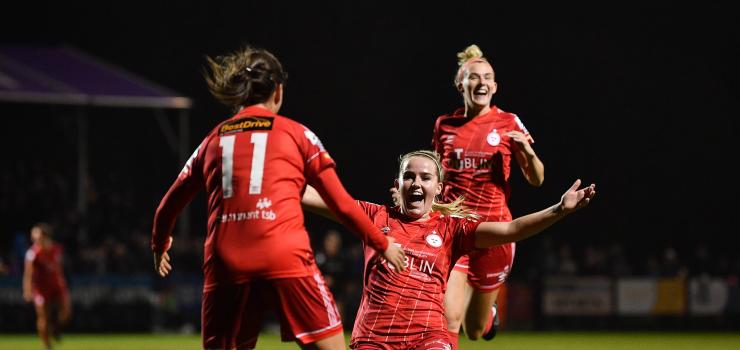 The next best way to support women's sports is to get involved. Join a team, attend fundraiser events and family days out in clubs. Get your daughters involved in sport. Every club rugby, football or GAA team has an arm of girls' teams nowadays, as do all martial arts, athletics and gymnastics clubs. Support from the grassroots level is the most important and impactful way to help a category of sport grow.
Guaranteed Irish support all Irish sports.