Guaranteed Irish member LIA, the centre of excellence for the education and development of Finance Professionals in Ireland, has recently developed and launched an exclusive financial wellbeing programme for Irish athletes.
The "Smart Money Habits" programme was initially developed by LIA in collaboration with Rugby Players Ireland, and following its success with professional and elite rugby players, LIA has now also partnered with Sport Ireland Institute to develop the programme for Olympic and Paralympic athletes at all stages of their sporting careers.
The average person's financial life involves earning income over the course of a multi-decade career. That income is saved and invested to build up wealth, which is then used to support various milestones and goals such as marriage, parenthood, homeownership, and retirement. However, athletes' careers are anything but average, with very unpredictable and unstable financial life cycles. They often derive income from multiple sources, including contracts, grants, sponsorships, appearance fees and social media income, and this income is often neither predictable nor sustainable throughout their lifetime. All of this greatly increases the complexity of their finances.
The "Smart Money Habits" programme has been developed to help athletes navigate the unique financial challenges they face, and educate them on how to manage their personal finances in an effective way, for now and in the long-term.
The programme covers various aspects of financial planning, from investments to pension planning, contracts and retirement; as well as addressing other financial challenges that athletes typically encounter throughout their careers. The syllabus currently comprises five online modules including: Money Goals and Budgeting; Understanding your Payslip; Loans & Credit Cards; Mortgages; and Pensions. Additional modules are being developed around Savings & Investments, Self-Employment and Retirement.
The "Smart Money Habits" programme provides Irish athletes with the knowledge they need to secure their financial futures. LIA's commitment to empowering athletes to take control of their finances highlights the organisation's dedication to promoting financial literacy and wellbeing for all. LIA is the first organisation in Ireland to offer this type of financial wellbeing training to Irish sportsmen and women, and they are proud to play a part in educating athletes nationwide, supporting them in succeeding as both athletes and individuals.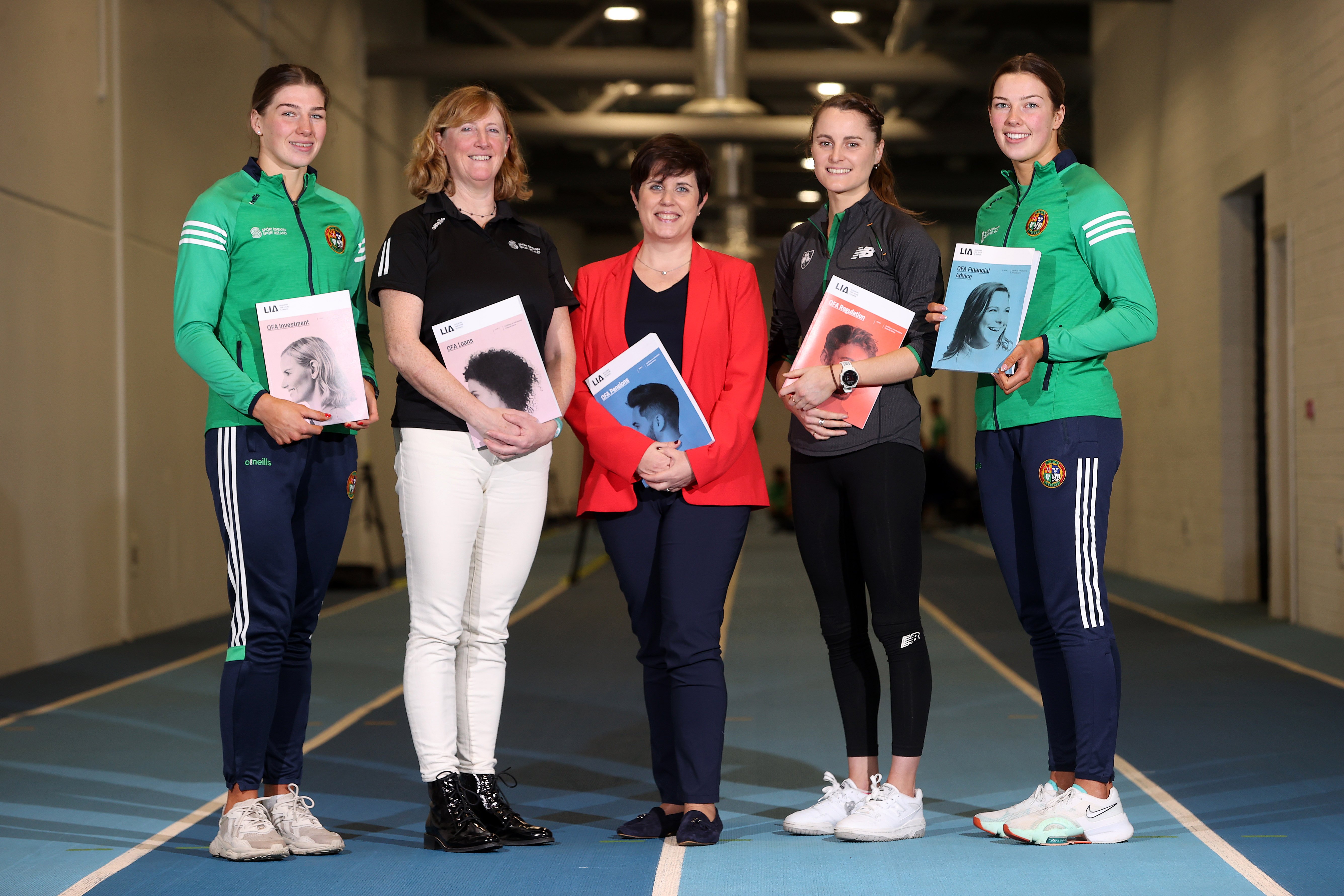 LIA's vision is to create a better world, by helping people make good financial decisions, thereby achieving financial freedom and improved mental wellbeing. For over 40 years, LIA has been doing this by promoting the highest quality standards in financial advisory practice, through their educational offerings for Finance Professionals. These include the Qualified Financial Adviser (QFA) designation, the renowned gold standard designation for Finance Professionals, and a Postgraduate Diploma in Financial Planning, the gateway qualification to the internationally recognised and respected CERTIFIED FINANCIAL PLANNER™ or CFP® certification.
For more information about LIA visit https://www.lia.ie/