We all love to indulge in culinary delights during the festive season whether it's a savoury cheese platter, delectable mince pies, or of course the main event - the Christmas dinner spread. When paying a visit to your family or neighbours, you simply can't go wrong with bringing a food gift.
As the final gift guide of 'Getting the G under your Christmas Tree' blog series, Guaranteed Irish encourage you to buy your Irish food and beverage gifts from Guaranteed Irish suppliers and stores. Guaranteed Irish members SuperValu and Centra stock a large variety of artisanal Irish products from high-quality Irish producers nationwide.
While you are Driving home for Christmas and fueling up for your drive home, make sure to stop at Applegreen and treat yourself to a festive treat from their signature Bakewell range of pastries and coffee to sustain your energy as you journey home.
This week's foodie gift guide presents a selection of foodie gifts to make it a #GuaranteedIrishChristmas.
Kinsale Mead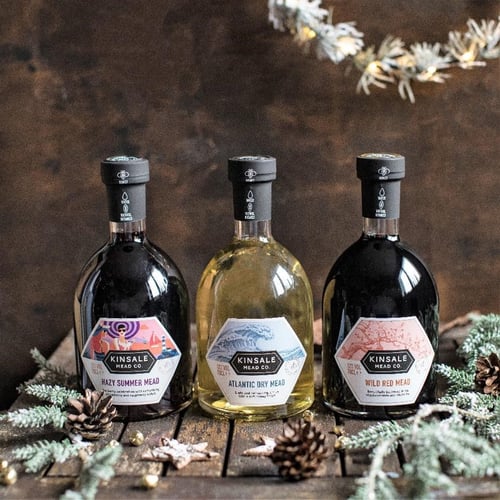 Introduce your foodie friend to the world of mead! The Kinsale Mead Signature Series covers all your bases, from the crisp and refreshing Atlantic Dry adored by whiskey drinkers, a gorgeous melomel Wild Red that appeals to wine drinkers, to the fruity Hazy Summer, a hit with gin and craft beer drinkers. Not to mention cocktail whizzes! 12% ABV and naturally gluten free made from pure honey and berries. At €66, you get a 10% discount on the price of 3 bottles when you buy the Kinsale Mead signature series. Purchase online at www.kinsalemeadco.ie.
Moran's Mega Jam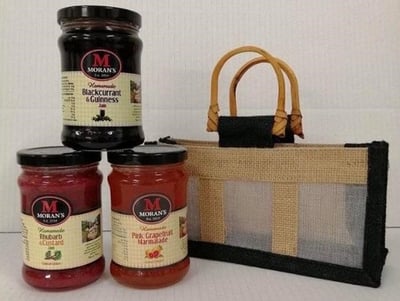 Moran's Mega Jams are handmade in Ballinagh, County Cavan from fresh, locally sourced ingredients, and sold through local artisan shops, craft butchers and Supervalu stores nationwide. By always choosing local, Moran's always get the best produce and ingredients to perfect their homemade flavour combinations. Shop this delightful Christmas gift and stocking filler for only €12.50, containing a selection of 3 homemade jams with unique flavours and presented in a lovely charcoal eco friendly gift bag from www.moransmegajam.ie.
Wild Fuschia Bakehouse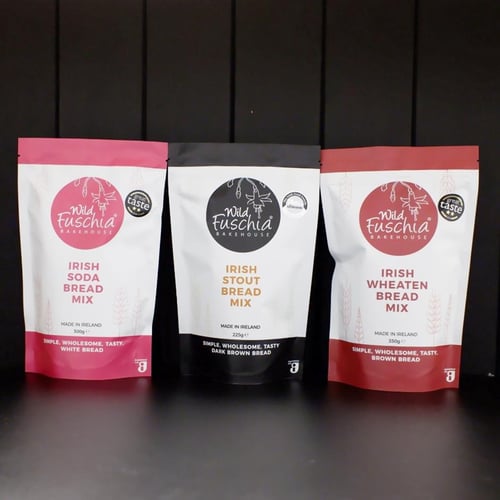 At Wild Fuschia Bakehouse, they like to take the Mess and the Fuss out of baking, leaving you with great tasting bread in under an hour. With a range of award winning mixes for you to try, beautifully gift wrapped or presented in hampers along with artisan jams, you can enjoy an afternoon of easy baking and reap the rewards with a delicious light snack. Prices start from as little as €9.00, making the perfect gift for a foodie friend, novice baker or if you just want to say Merry Christmas. Shop now at www.wildfuschia.ie.
Dromod Boxty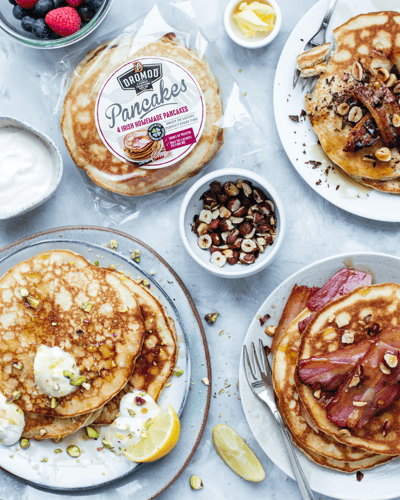 A wonderful addition to a custom foodie hamper or as a delicious breakfast buffet spread over Christmas, shop Dromod Boxty's award winning pancakes which are fluffy and full of natural flavour. Versatile and delicious, these Pancakes are great as a snack , for breakfast or a light tea. Each pancake is light and only 107 calories, a nice option for a light breakfast after all the Christmas indulging! Shop these pancakes in Irish shops nationwide and head over to www.dromodboxty.ie if you feel like getting creative with their recipe guide.
Hope Beer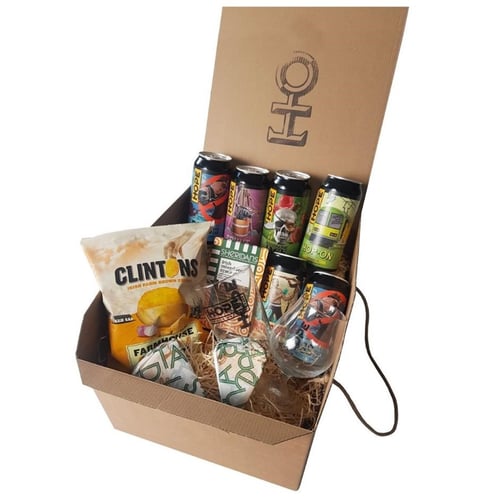 Hope beer produce award-winning premium craft beers that are brewed, bottled, canned and kegged at Howth Junction on Dublin's northside. Their core range of five distinct beers are available all year round, crafted to be the perfect accompaniment to food. Hope beer's Christmas hamper includes a selection of premium Guaranteed Irish food and drink made for sharing with your friends and Family. Available for €54.95 plus VAT, email info@hopebeer.ie to place an order.
Jo's Absolute Nutrition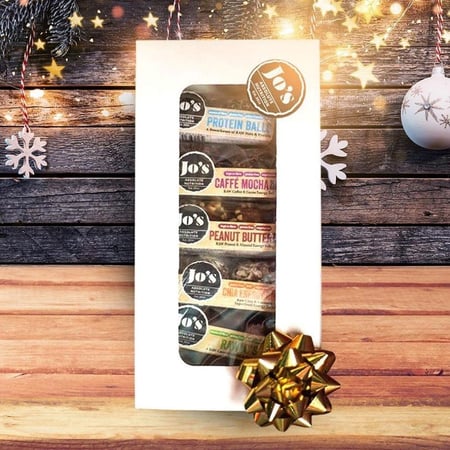 Real, clean indulgence and high in natural energy for 'on the go' or a sheer guilt free treat! Jo's nutrition balls come in a variety of delicious flavours. You can now find Jo's multi-award winning range of snacks and treats across Ireland in retail, food-service, cafe's and online.
These Exclusive Limited Edition Selection Boxes, for only €12.50 include the most popular mixtures and are only available online at www.absolutenutrition.ie.