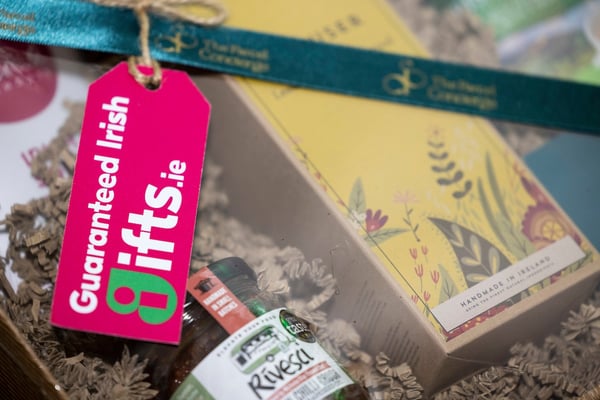 Complimentary Guaranteed Irish hamper generously gifted by Parcel Concierge.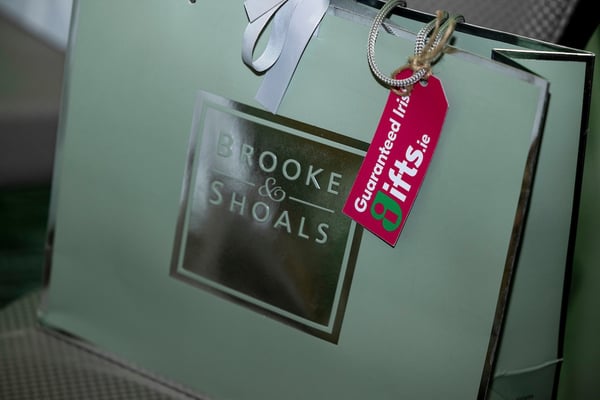 Complimentary Guaranteed Irish gift generously gifted by Brooke & Shoals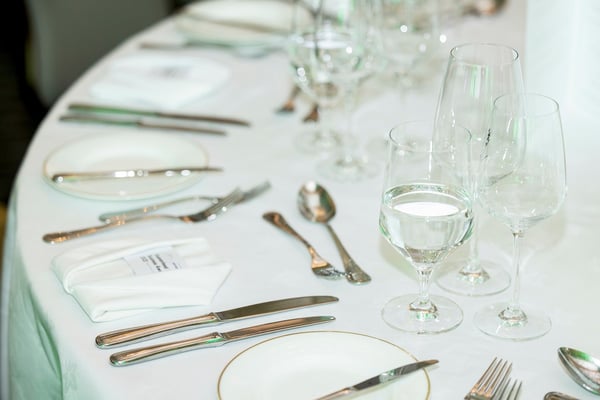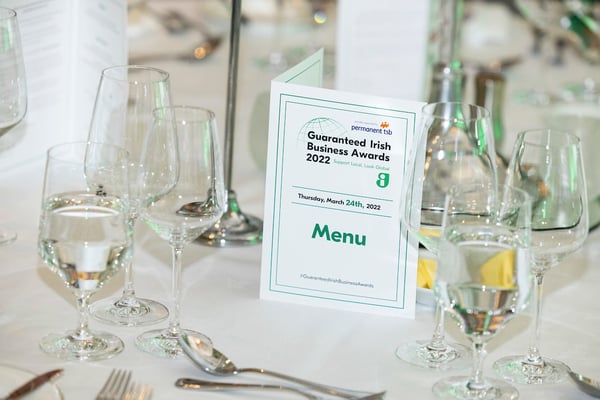 The Guaranteed Irish Menu incorporating local, Irish food producers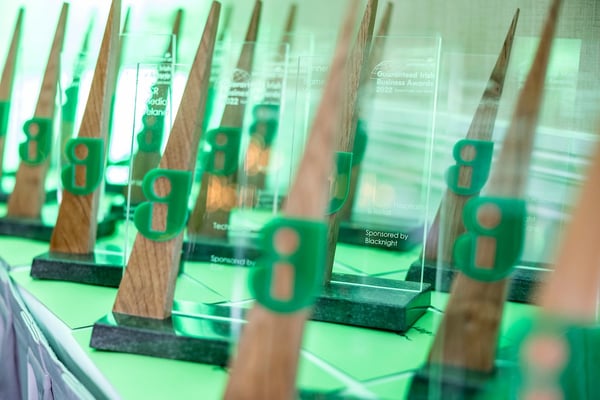 Winners Trophies designed and produced by Shane Holland.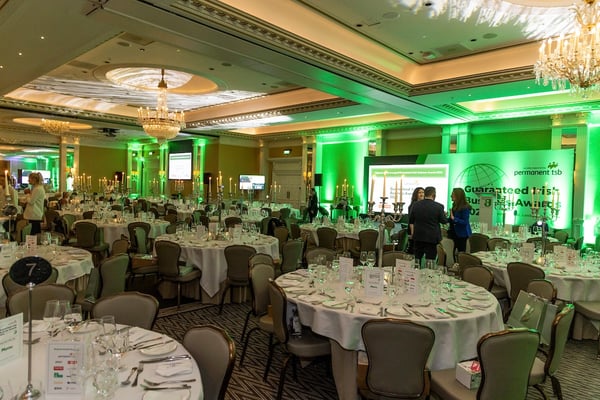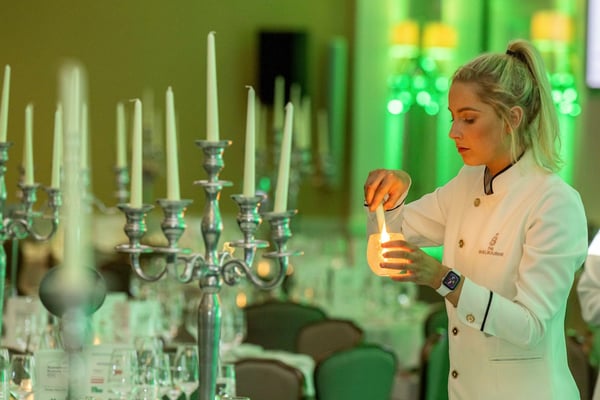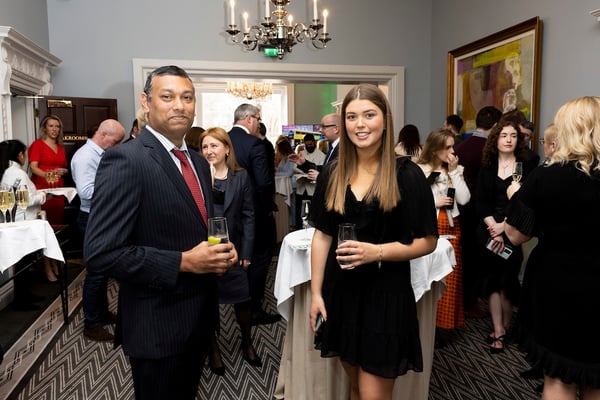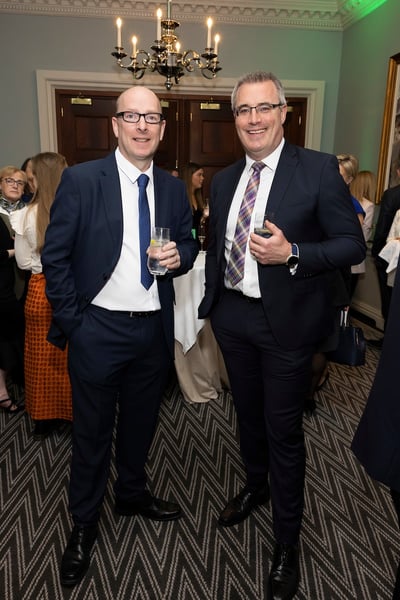 Permanent TSB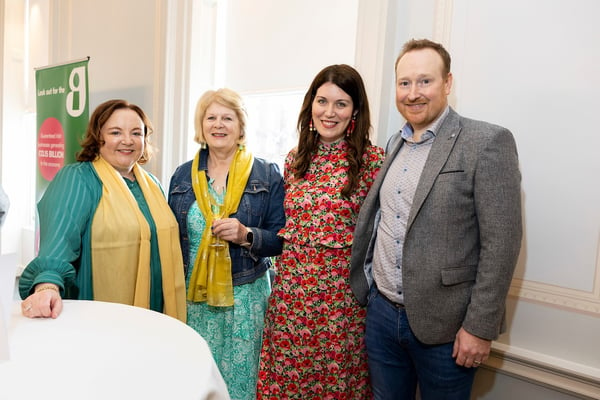 Rívesci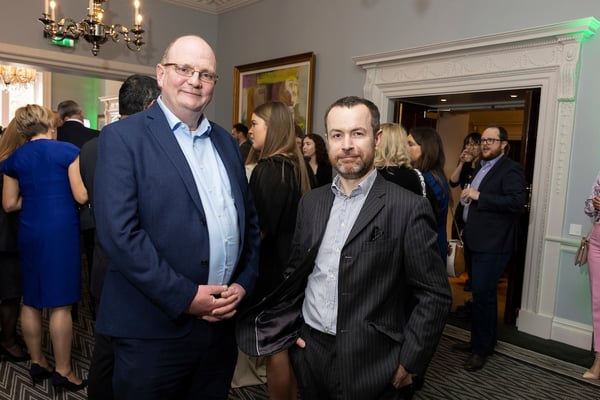 Etex & ESW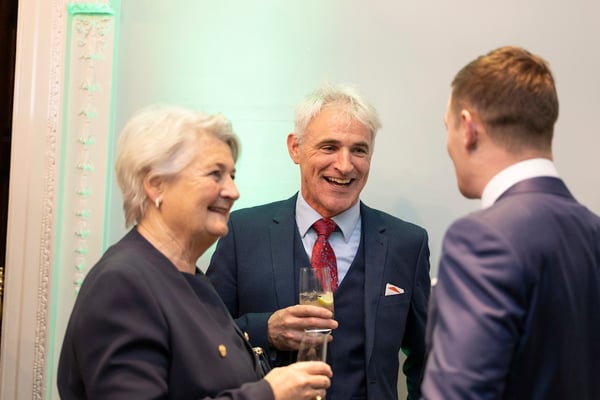 Clonakilty Food Co.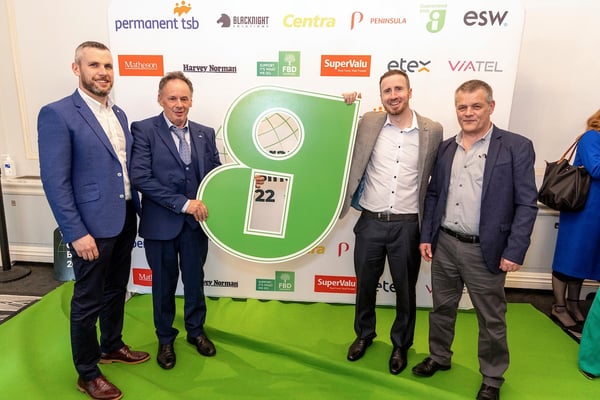 Kingscourt Brick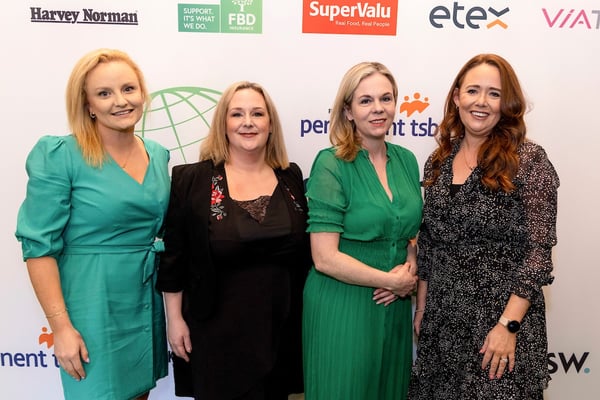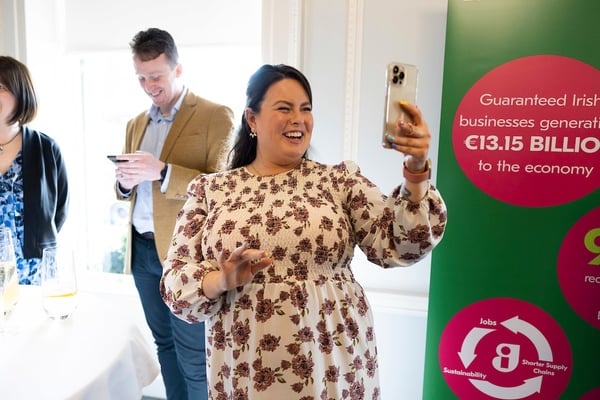 Intact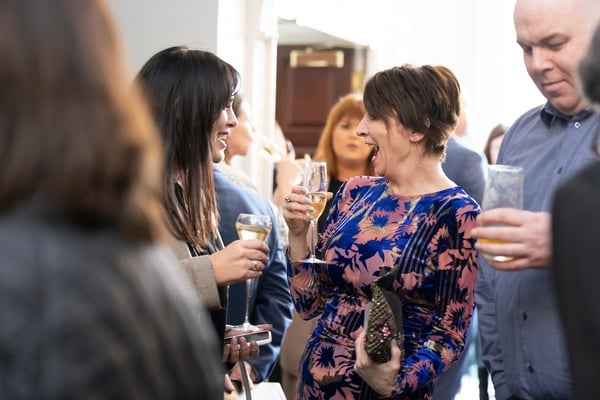 Grown Forest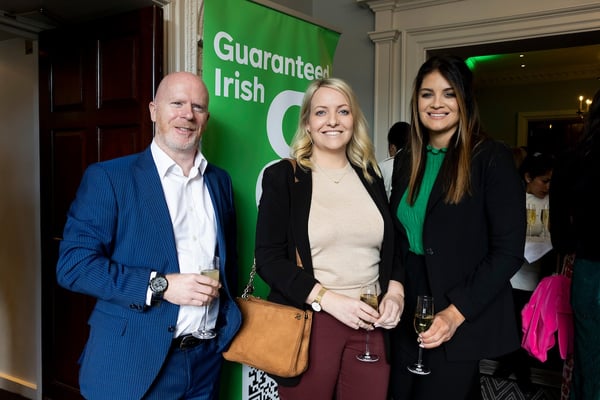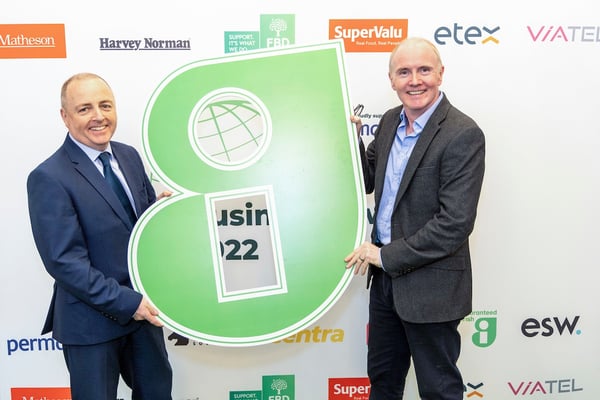 VivaGreen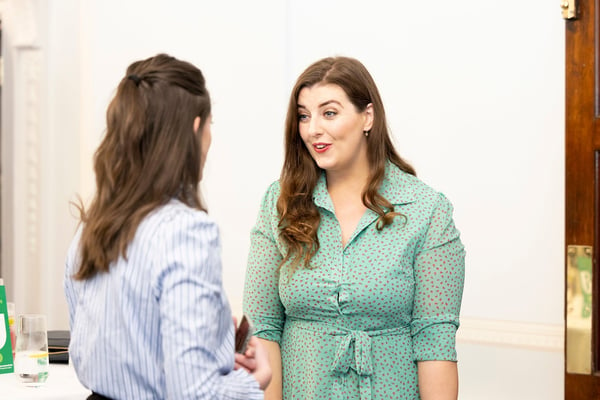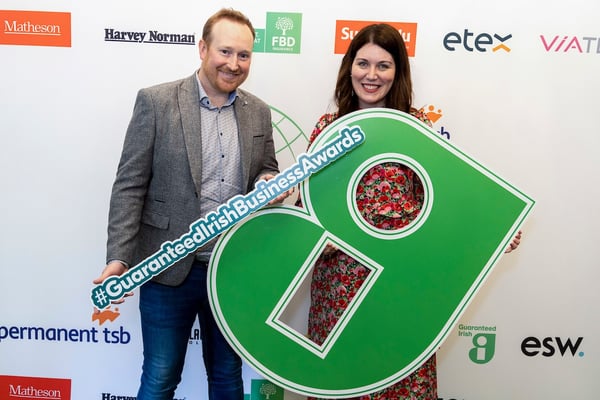 Kelsius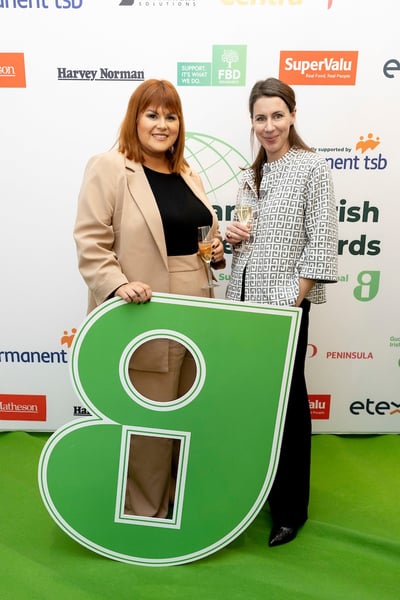 Blarney Wollen Mills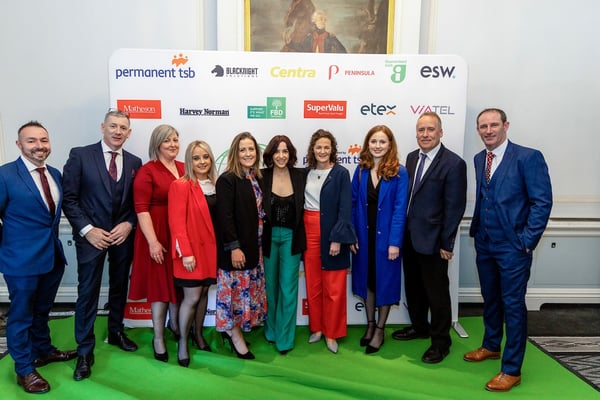 Revive Active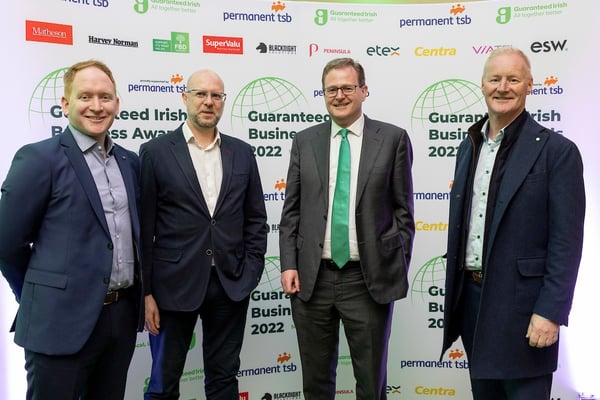 Board of Directors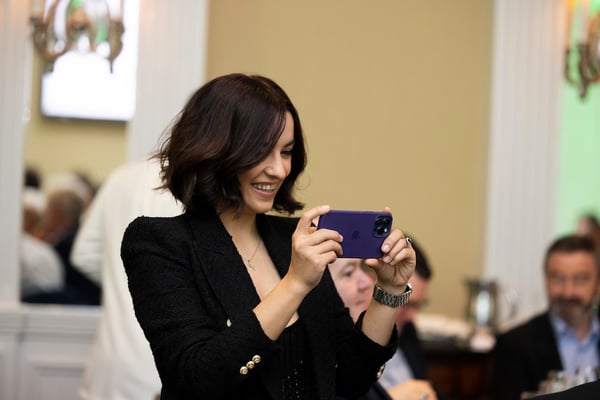 Revive Active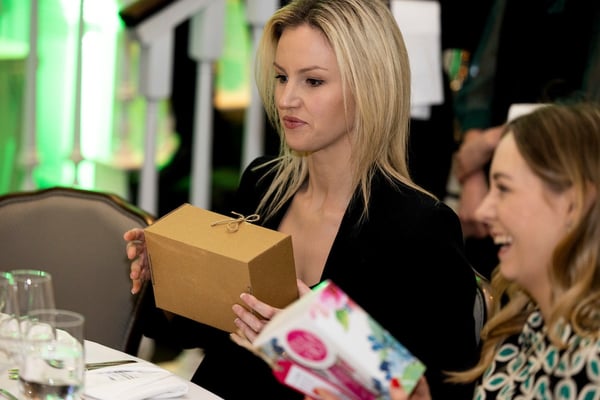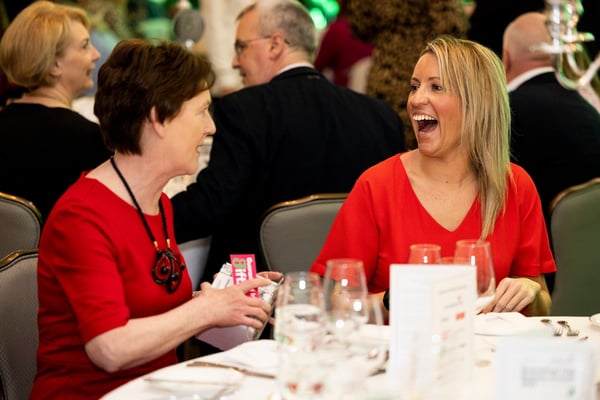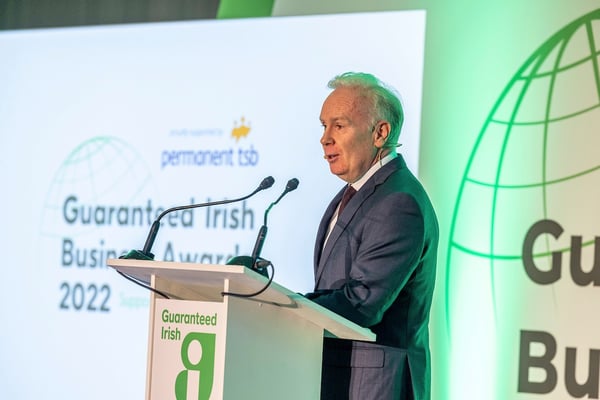 Richard Curran, MC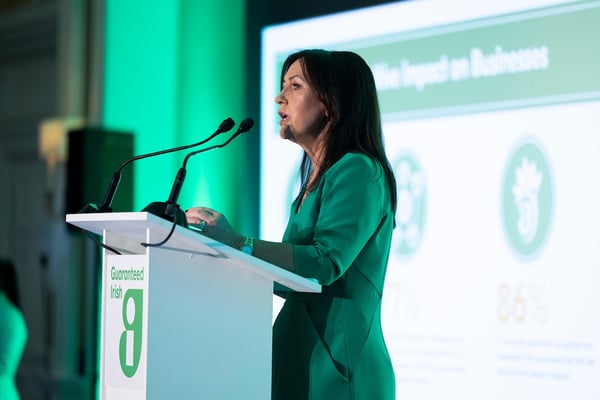 Bríd O'Connell, Guaranteed Irish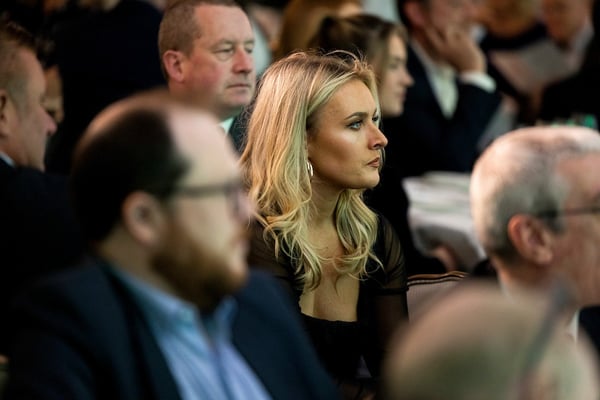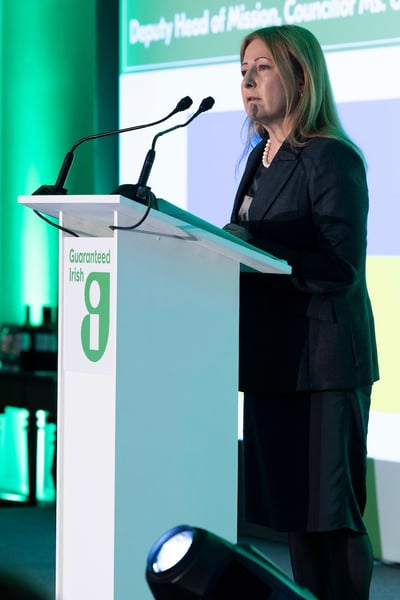 Deputy Head of Mission, Councillor Ms. Olena Shaloput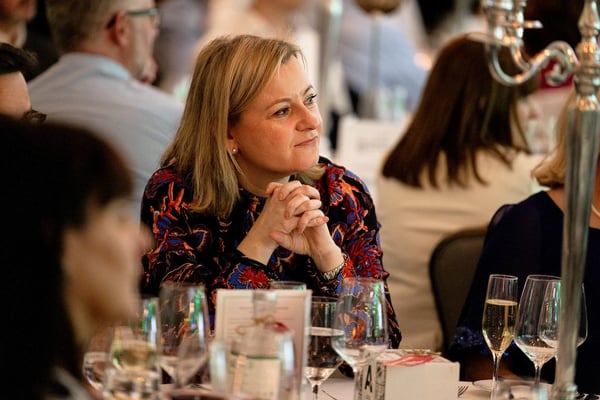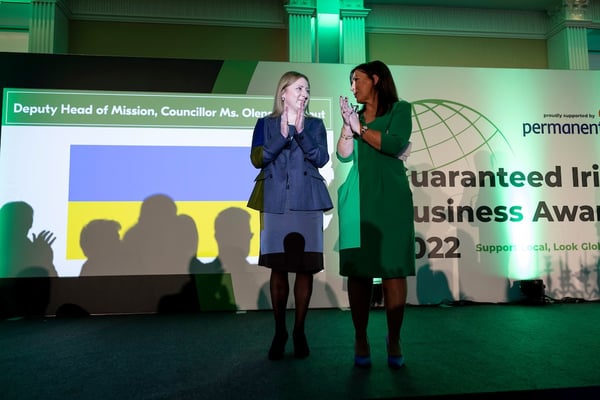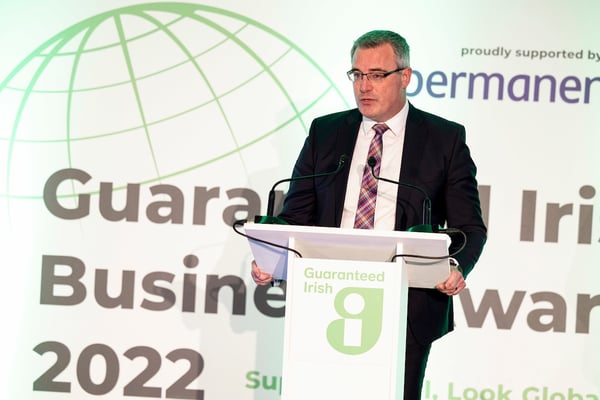 Patrick Farrell, Permanent TSB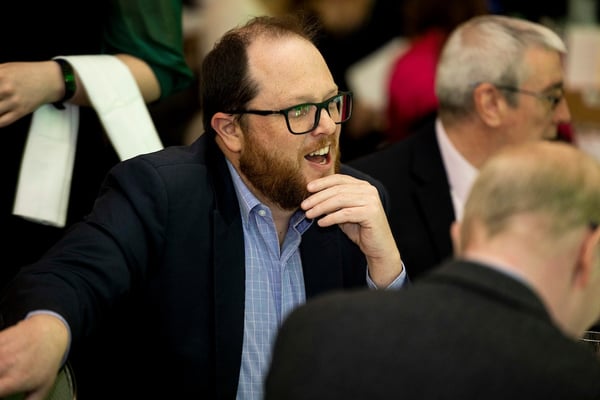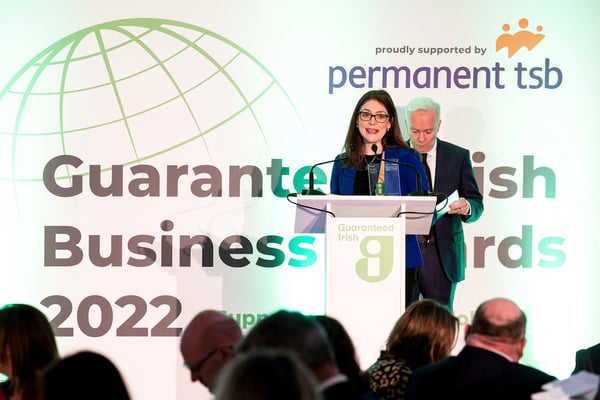 Emma O' Doherty, Matheson, presents Pharma & Healthcare awards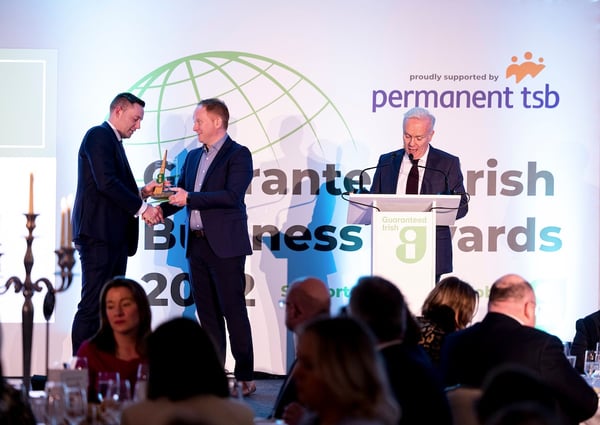 Damien McCann, Viatel, presents start-up tech award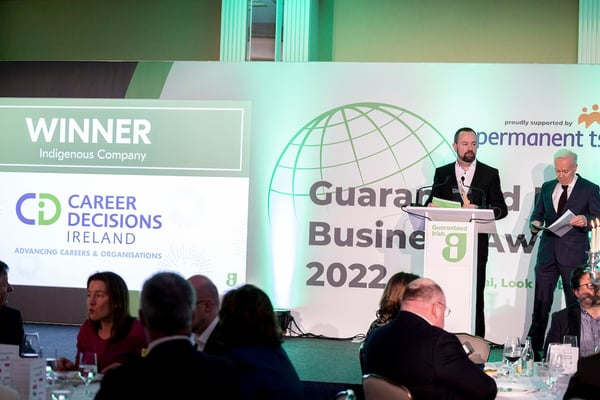 John Reade, FBD, presents professional services awards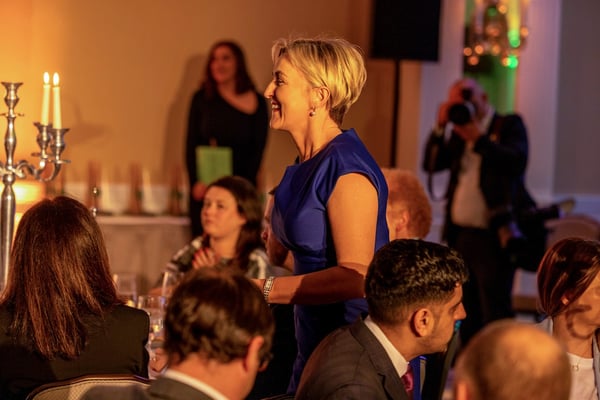 Career decisions announced winners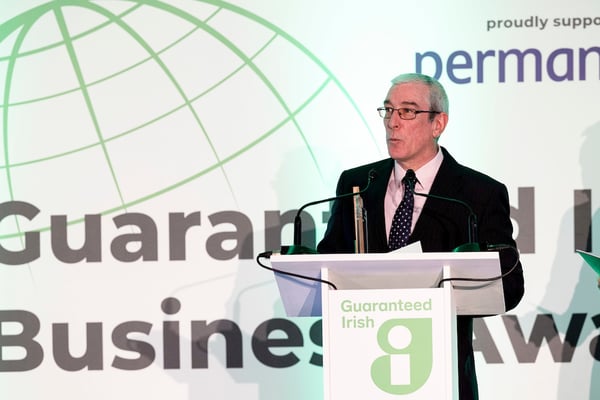 Roger Brennan, Blacknight, presents Tourism, Hospitality & Retail awards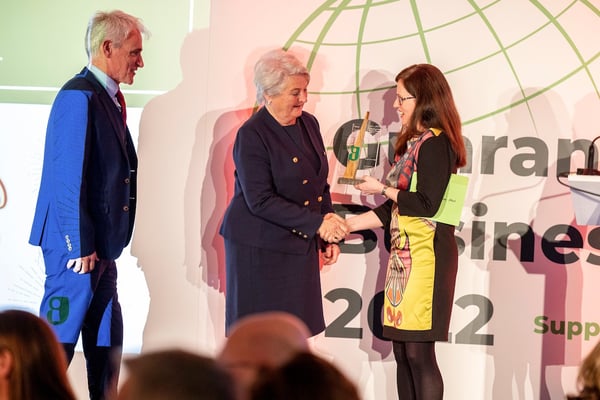 Carmel Briggane presents award to Clonakilty Food Co.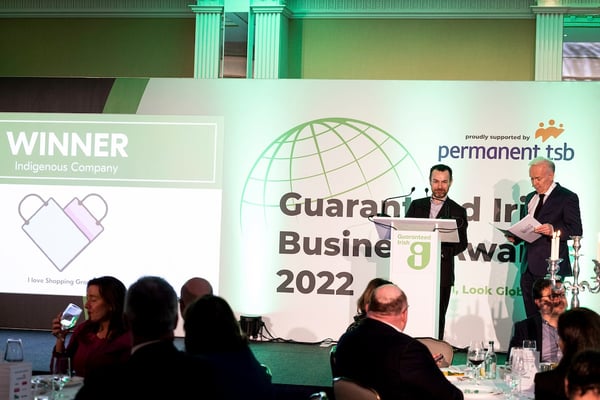 Colm O'Donaill, ESW.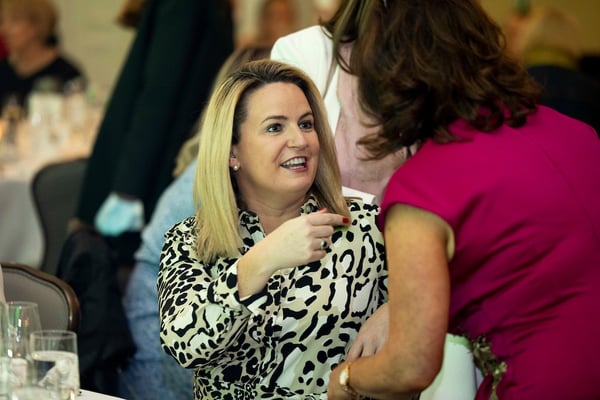 Rockwood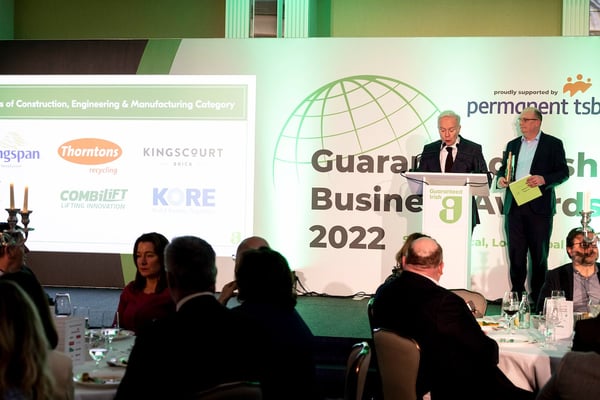 John Bradley, Etex, ready to present Construction, Engineering & Manufacturing Awards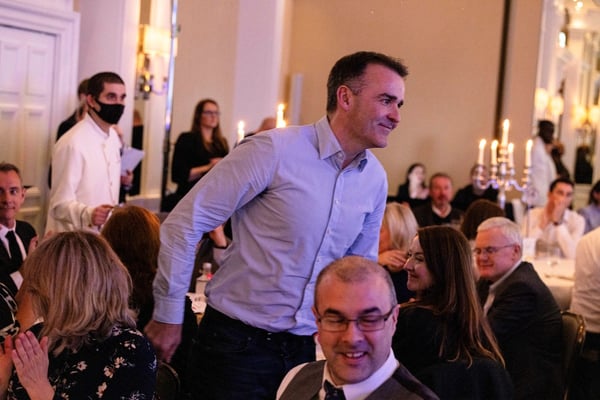 I Love Shopping group announced winners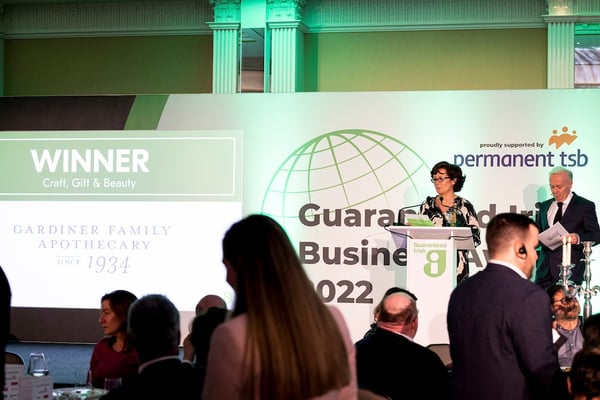 Yvonne Nugent, Harvey Norman, presents Home Beauty & Lifestyle Awards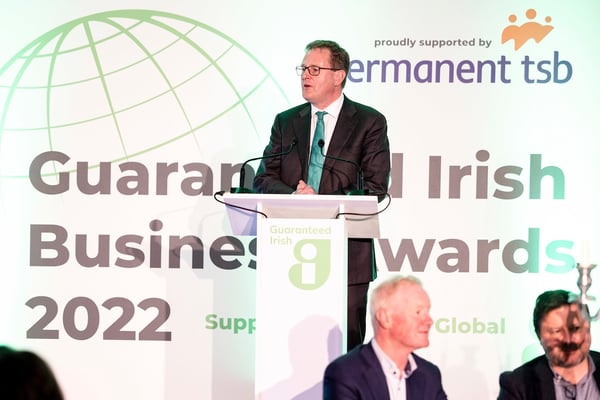 Michael Jackson, Chairperson of Guaranteed Irish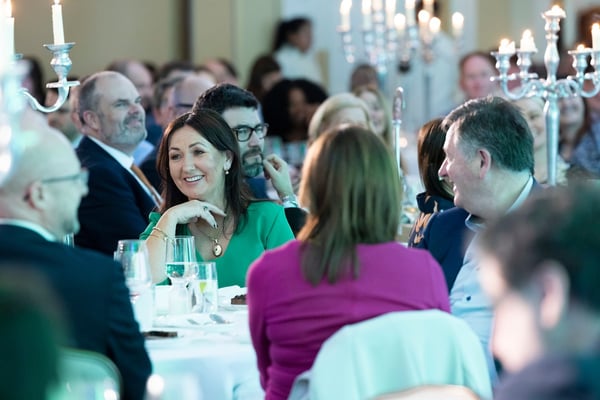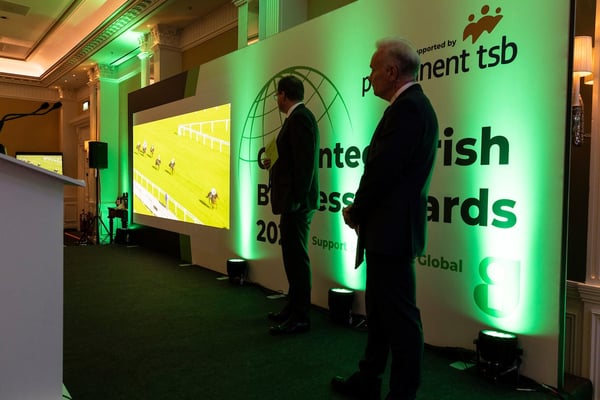 Rachael Blackmore wins Person of the Year Award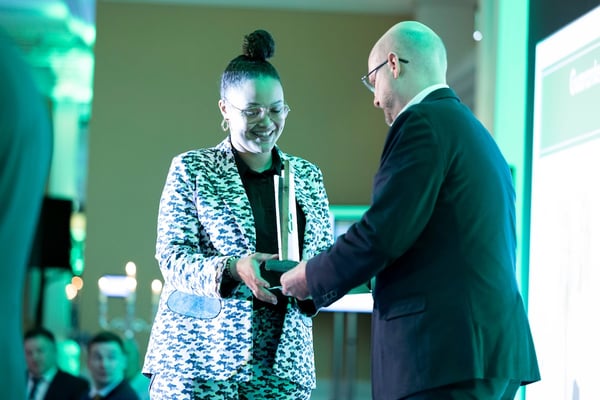 Jason Crawford, Grant Thornton, presents award to Spotlight Oral Care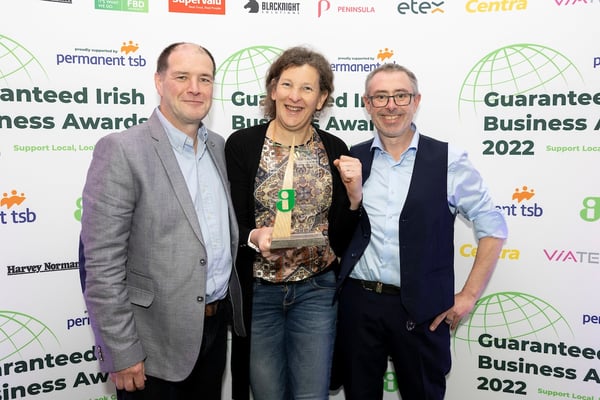 Technology Award, FCR Media.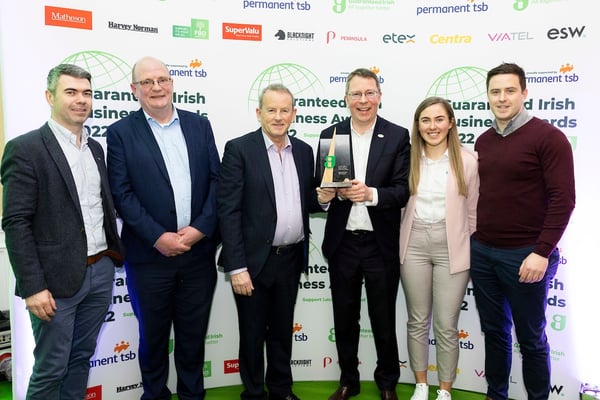 Construction, Engineering & Manufacturing Award, Combilift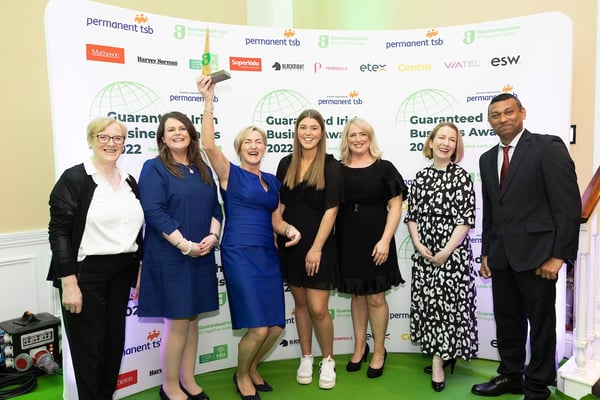 Professional Services Award, Career Decisions Ltd.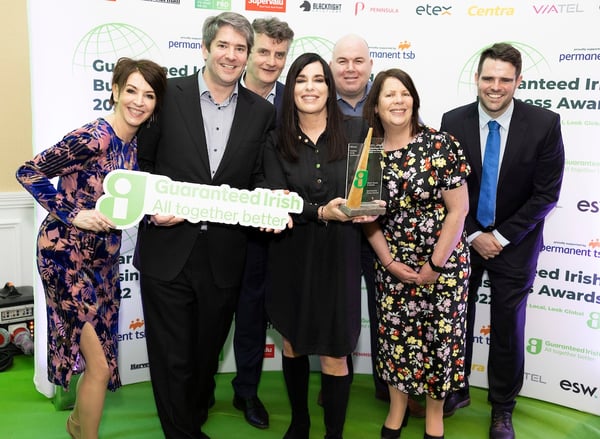 Home, Beauty & Lifestyle Award, Gardiner Family Apothecary.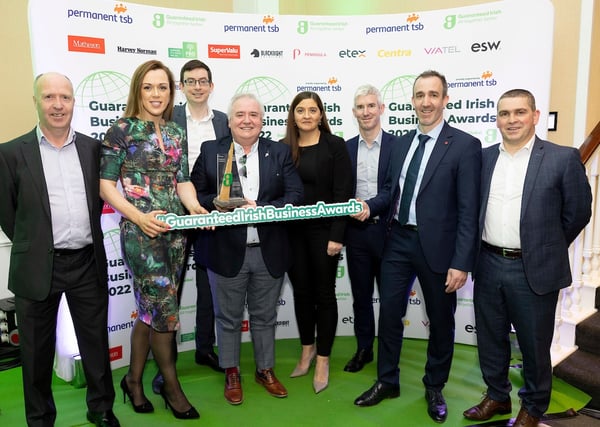 Construction, Engineering & Manufacturing Award, Kingspan Insulation Ltd.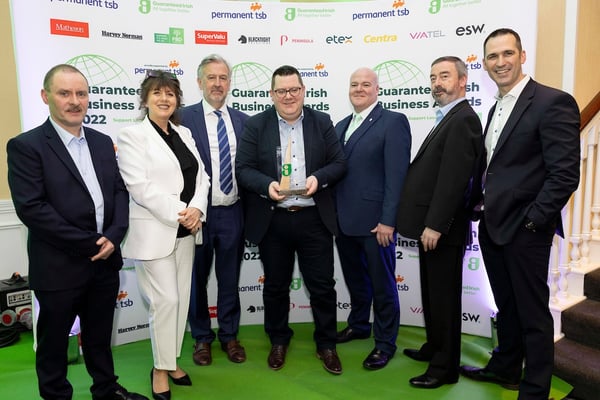 Professional Services Award, Manguard Plus Ltd.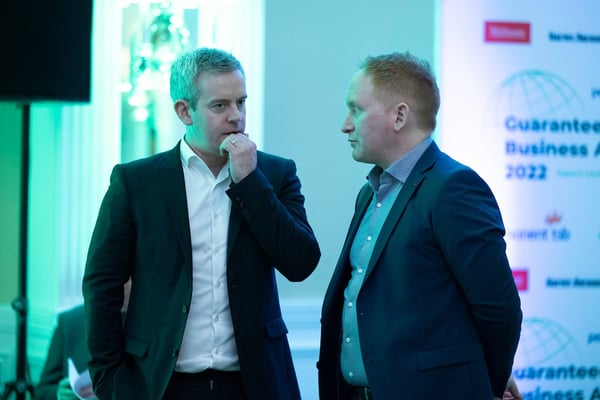 Intact & Viatel