After a 3-year absence, the National Ploughing Championships returned last week in Ratheniska, Co Laois.
Several Guaranteed Irish Member Businesses were in attendance, and we sent our own Patrick down to join in the festivities.
Ploughing Returns
After such a long time away, there was much excitement for this year's National Ploughing Championships. It's estimated that almost 300,000 people were in attendance over the course of the 3-day event in Ratheniska, Co Laois. The weather varied wildly from warm and sunny to lashing rain and cloudy – all of which added to the 'festival atmosphere' of the 3-day event.
The National Ploughing Championships is open to visitors of all ages, and has events and activities galore to suit all. There was a palpable sense of excitement and anticipation from the moment you joined the queue to enter the event.
The setup was as big, colourful and fun as ever, with hundreds of tents, stages, stands, flags and displays. You would have needed the full 3 days and much more to have really enjoyed every single aspect and activity on offer.
There was lots of excitement over the return of the traditional Horse Ploughing competition as well as the main event tractor ploughing. There was also a seemingly endless sea of stages and tents with live music, demonstrations, celebrity guests doing meet-and-greets – truly something for everyone in the audience.
Guaranteed Irish at Ploughing
We are very proud to have seen so many Guaranteed Irish Member Businesses in attendance throughout the event. Most were there promoting the work they are doing to help local farm, construction and food industries, and to discuss sustainability in their industries.
Permanent TSB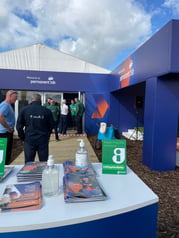 Guaranteed Irish Member Business, Permanent TSB were among the most prominent demonstrators at this year's Ploughing Championships. They hosted several Talks and Pannel discussions throughout on Tuesday. Retail Banking Director Patrick Farrell opened the stand with Olympians Greg O'Shea and Sarah Lavin. While later in the day they hosted a Panel Discussion on Supporting Business Customers in Local Communities with Mags Brennan, Head of Business Banking for Permanent TSB.
FBD Insurance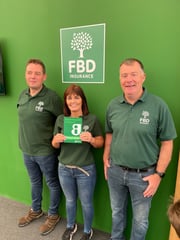 FBD Insurance are a longstanding Guaranteed Irish member, and sponsors of the Guaranteed Irish Podcast. Their stand at the Ploughing Championships allowed them to speak to visitors about their Farm Insurance and Farm Safety services.
MSD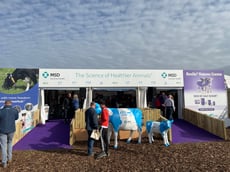 MSD were on hand with a stand to discuss animal sciences, animal vaccines and overall animal welfare. A very important topic of discussion particularly among those in the farming & agriculture industries.
Roadstone
Keeping in-line with September being Construction Month here in Guaranteed Irish, our Member Business Roadstone's stand focused on construction and building materials, and increasing sustainability in the industry.
Juspy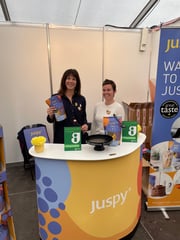 The newest addition to our Membership programmes, Juspy is a healthy food and healthy lifestyle company who proudly promote sustainability and vegan living. They were present at the Ploughing Championships to show off their award-winning cacao & collagen powder blend.
Clonakilty Food Company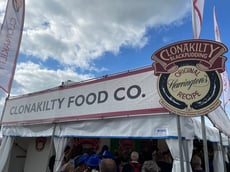 One of the most well-known names in Irish food, Clonakilty are also proud Guaranteed Irish members and were supplying samples of their famous (and delicious) foods to customers – including their new 'veggie pudding', as well as their ever popular pork sausages, rashers, and their incredible black pudding.
Flahavan's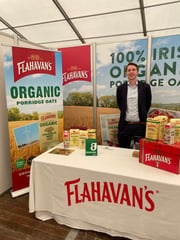 Another major player in Irish Food, Flahavan's are a favourite breakfast for people all around the country. Their stand at the Ploughing Championships gave them a great opportunity to promote new organic growing methods amongst farmers in attendance.
For more information on Guaranteed Irish Membership, contact us today. Email
info@guaranteedirish.ie
, or call 01 661 2607.